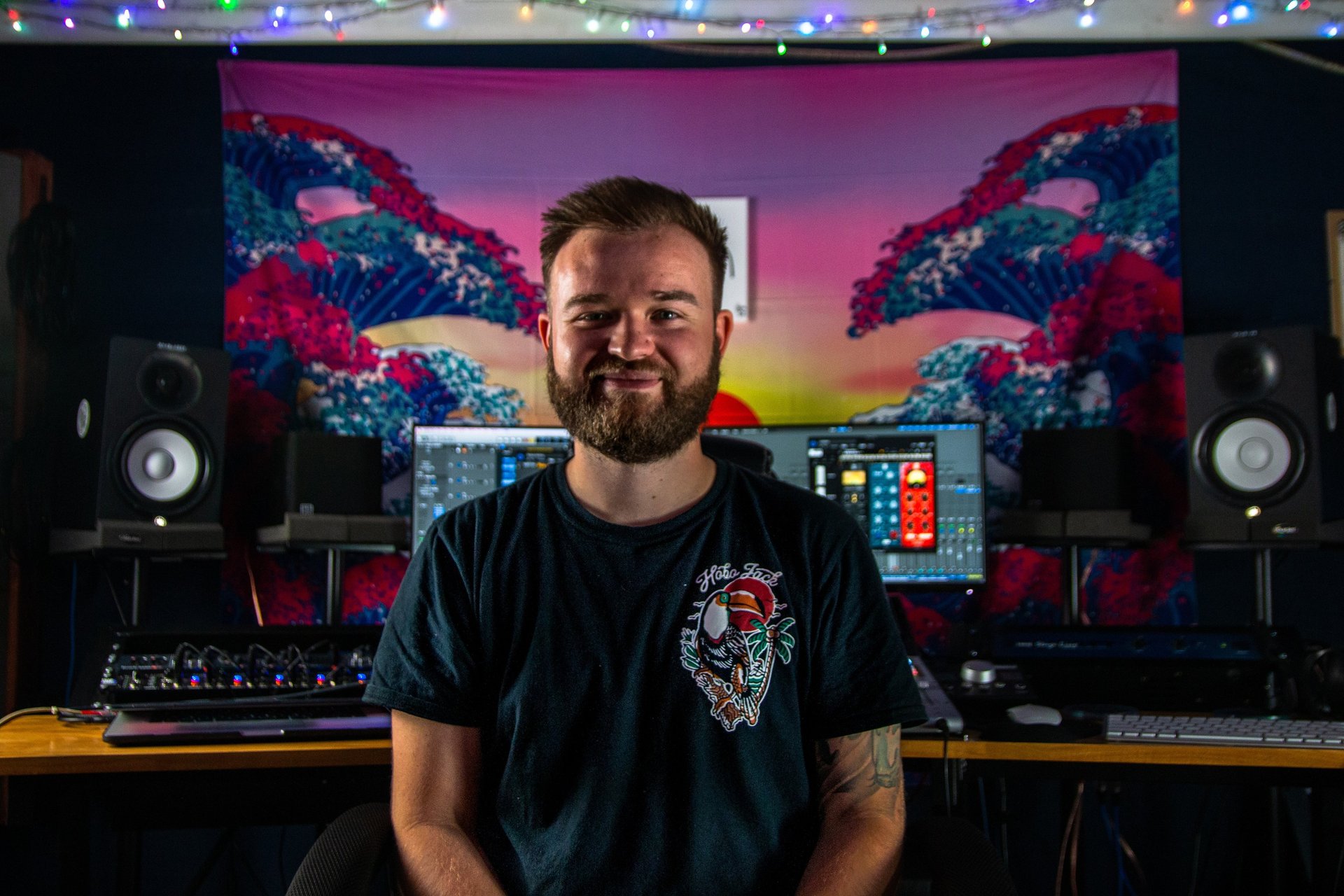 Music Producer, Engineer and Musician based in Draycott, England. Specialising in recording, mixing and live sessions.
I'M CURRENTLY BUSY BUILDING A NEW STUDIO BUT REMAIN AVAILABLE FOR SPECIAL PROJECTS!
GET IN TOUCH TO ENQUIRE.
benmarshallproduction@gmail.com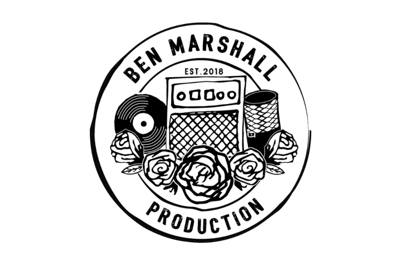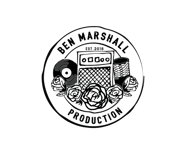 WHY TRUST ME
WITH YOUR MUSIC?
Since the age of 12 I have been obsessed with making a racket. After years of playing in bands, I decided to ditch a career in marketing to pursue my dream of recording people. I gained a 1st class degree in music technology and have been proud to record some of the finest 'grass roots' talents in a number of studios ever since.
I am currently building my dream studio in my house in Draycott (situated between Derby and Nottingham).
None of this has been an easy ride - but I do it because like every passionate creative I have no choice.
I LOVE IT.
I believe recording should be a fun and creative experience. I strive to make everybody comfortable that I record, and more often that not, leave a session as friends. Without being overbearing I work tirelessly to ensure you are proud and excited about the end product we make together.
Get in touch for an informal, none obligation chat about your project.
Full band, acoustic, indoors, outdoors, 1 mic, 20 mics - it doesn't matter! Working by myself, and alongside talented videographers, I can make you an amazing live session.
I also host my own live session series called 'The Pin-up Sessions' which aims to showcase amazing grass roots talent.
I specialise in recording real world instrumentation and performances (no beat making I'm afraid!) and mix all musical genres.
I enjoy recording all instruments and have developed a recording rig to capture the character of whatever source I need to capture. I have a huge and ever growing equipment list to achieve this.
I use a 2022 Mac Studio running the latest version of Logic Pro and utilise exceptional monitoring courtesy of ATC, AKG and Senheisser.
I aim to provide depth, clarity and punch in my mixes by using plugins from Slate Digital, Fabfilter, Sound Toys, Ozone and more.
Whilst I am able to provide basic mastering for your project, I will usually recommend using a specialist mastering engineer to work on your project - excellent recommendations provided!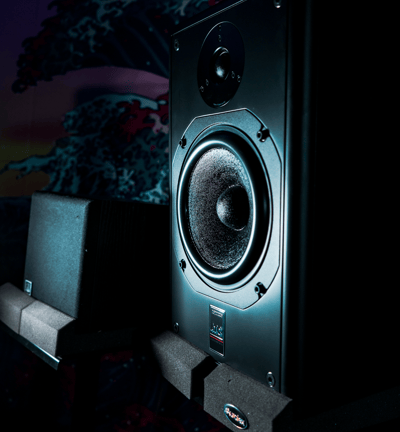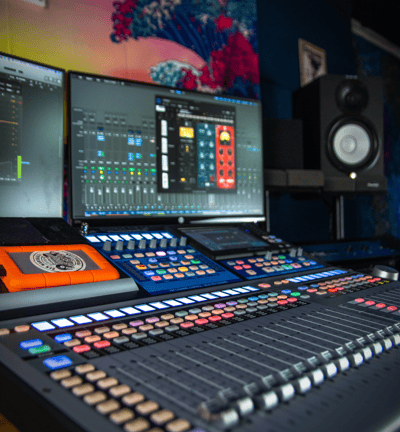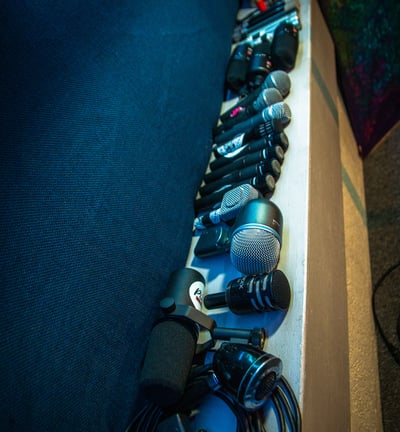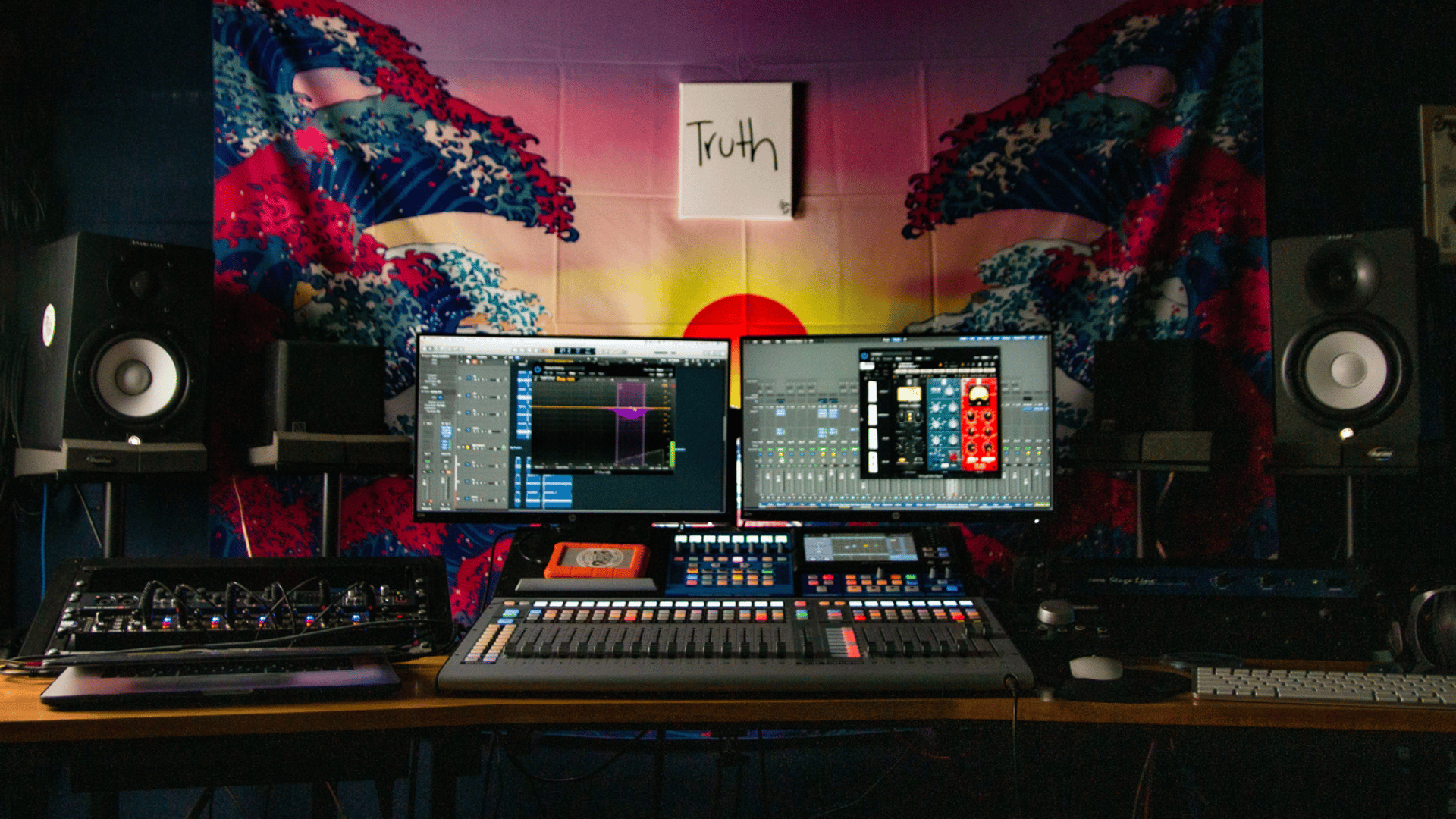 Whilst gear isn't everything, it's certainly nice to have it! Anybody recording with me is welcome to use any of my instruments - sharing is caring.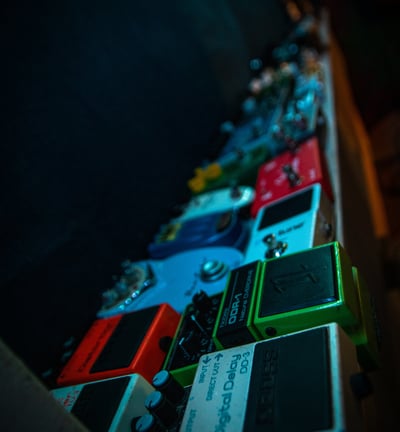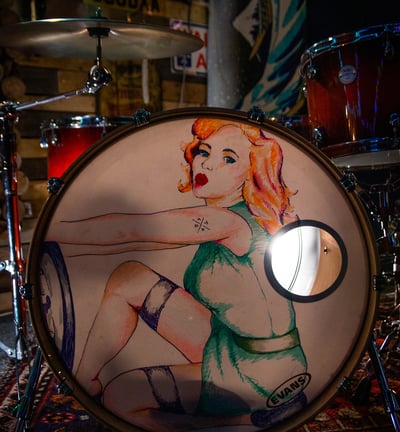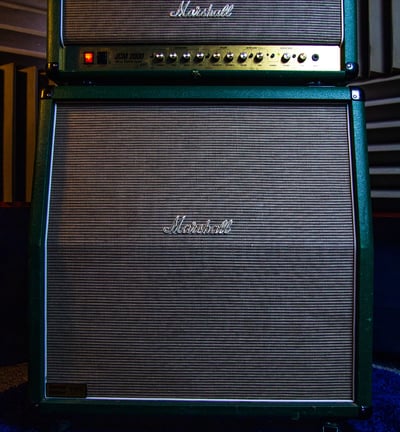 PRS USA SILVER SKY
FENDER USA TELECASTER
FENDER USA DELXUE STRAT
PRS SE277 BARITONE
ITALIA SPEEDSTER
DANELECTRO PRO 57
1980'S IBANEZ BLAZER BASS
SQUIER LTD EDITION MUSTANG BASS
IBANEZ ARTWOOD ACOUSTIC
FAITH MERCURY ACOUSTIC
MANY MORE...
UA DREAM 65
STONE DEAF WARP DRIVE
MYTHOS HIGH ROAD FUZZ
BOSS DD3,DS1
EHX BIG MUFF, CATHEDRAL
TC ELECTRONIC SPARK, FLASHBACK 2
DIGITECH WHAMMY
NOBELS ODR1
IBANEZ TUBE SCREAMER
DUNLOP CRY BABY
MANY MORE...
MARSHALL JCM 2000 100W DSL
MARSHALL DSL 40
FENDER TWIN
FENDER BASSMAN 500
MAPEX MERIDIAN MAPLE SHELLS
26 INCH KICK, 14/16/18 TOMS
PEARL SIGNATURE SNARE
VARIOUS CYMBALS AND STANDS
ASTON SPIRIT
ASTON ORIGIN
ASTON STARLIGHT (MATCHED PAIR)
SHURE SM7B
SHURE BETA 57
SHURE SM58/SM57'S (LOTS!)
SHURE BETA 52
AKG C519
AUDIX D6
VINTAGE TANNOY MIC
MANY MORE...
2022 MAC STUDIO WITH LATEST LOGIC PRO AND PLUGINS FROM FAB FILTER/SLATE/OZONE/MORE
PRESONUS STUDIO LIVE 24 MIXING DESK
ATC SCM 12 MONITORS
AKG LSM 50 MONITORS
MACKIE BIG KNOB MONITORING SYSTEM
TWO NOTES TORPEDO CAPTOR X
ART HEADPHONE AMP
BEYERDYNAMIC DT770/ SENNHEISER HD600 HEADPHONES
MANY MORE...